I recently stumbled across the Victoria Bucket List – a list of 100 things to see and do in Victoria (before you die – translated into 'as soon as possible' for me). This of course is the kind of thing that gets bookmarked immediately on my laptop, my mind racing ahead to calculate the days, weekends, holidays to jam all of this into.
Last weekend Immy and I officially started this journey with a day trip to Marysville, and a visit to Bruno's Art and Sculpture Garden. We drove the Black Spur – a winding drive through the greenest rainforest, giant ferns sweeping down to the road and the sun struggling to reach it's fingers through the forest canopy. I was dying to take photos but in the interest of self-preservation I thought it best to concentrate on the road instead.
We arrived in Marysville at around 11, and found the sculpture garden easily enough. Our tickets were handed to us by an adult fairy: a young woman with blue eyeshadow, hair coiled messily on her head, wearing a gold, sparkly gown and no shoes.
And so it started, our three hours in a fairytale, enchanted garden. Immy whispered: do you think they come alive at night? And we concluded that yes, they definitely do. Come morning, if you look carefully enough, I'm sure you would find that they've shifted slightly, their facial expressions hinting at the magic that passed under the moonlight a few short hours before.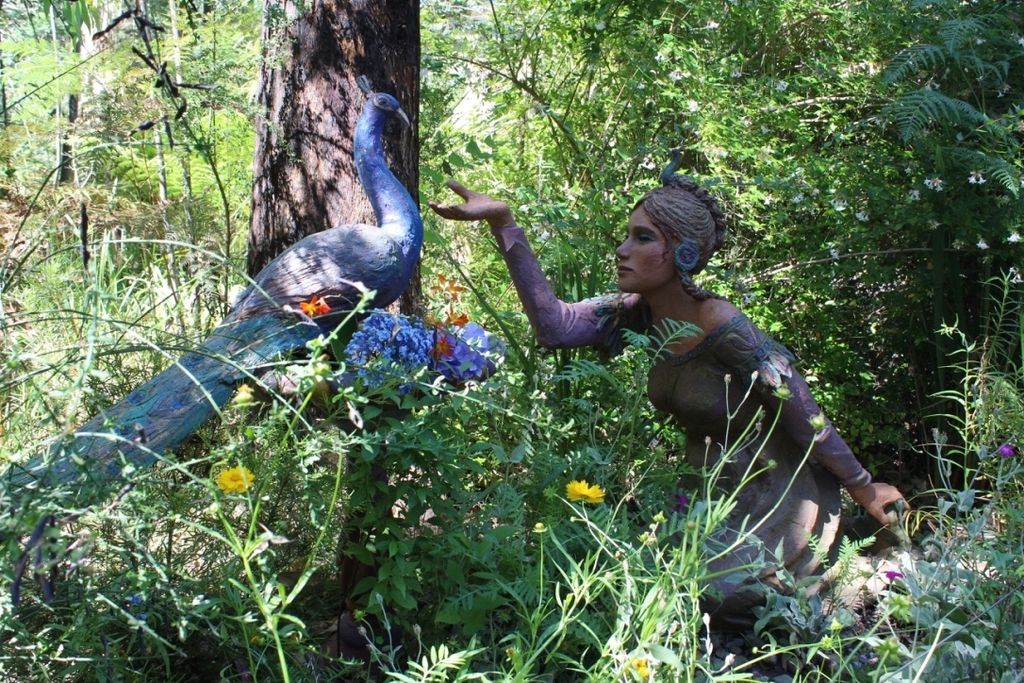 Six years ago, a fire tore through this area, destroying everything. Dotted throughout the gardens are pictures of the devastation, how things looked. We spoke to Bruno on our way out about it – he told us how he and a neighbour righted toppled trees with a winch and their bare hands in order to restore the river bank. How he walked through the devastation, picking up the shattered pieces of his sculptures, and the therapy in putting them back together again. It is hard to believe when you walk through the pathways, bright green and alive with colour, that all of this was obliterated once.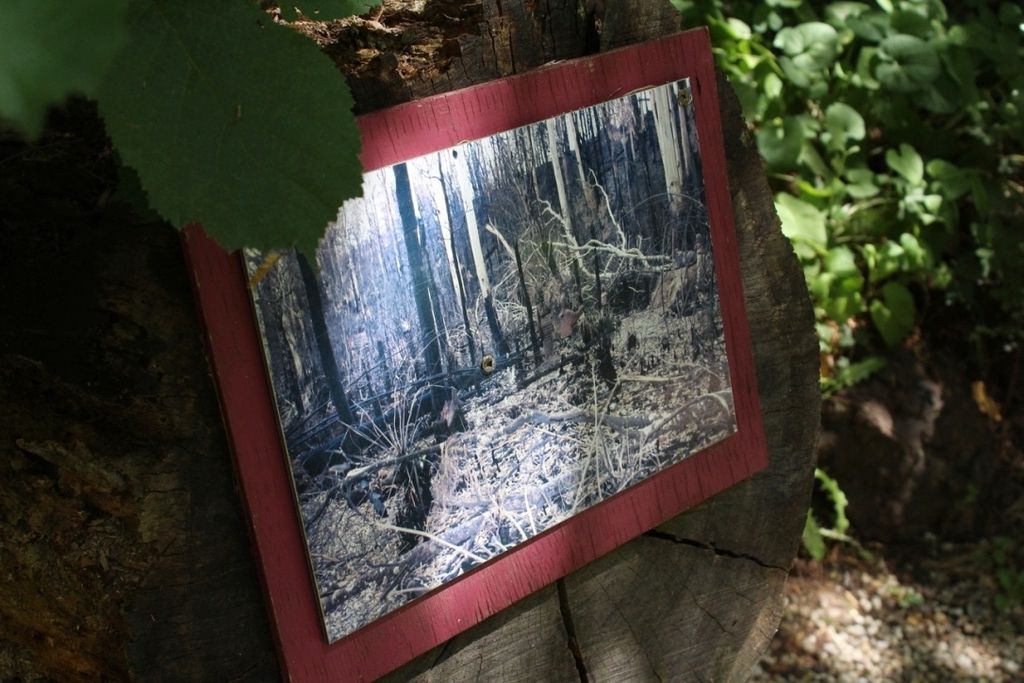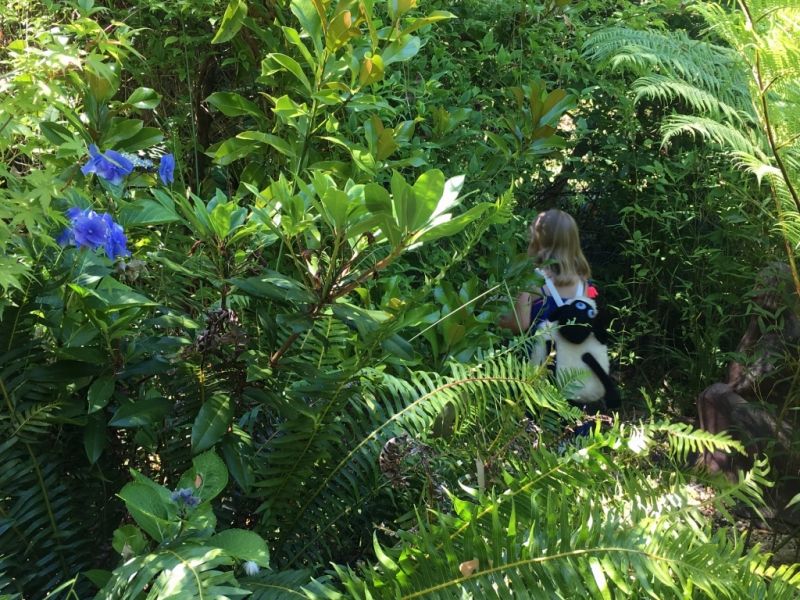 I think there are about 120 sculptures, maybe more, in the gardens. We lingered over each one, but here are some of our favourites…
:: The Rich Witch. Immy's favourite by far.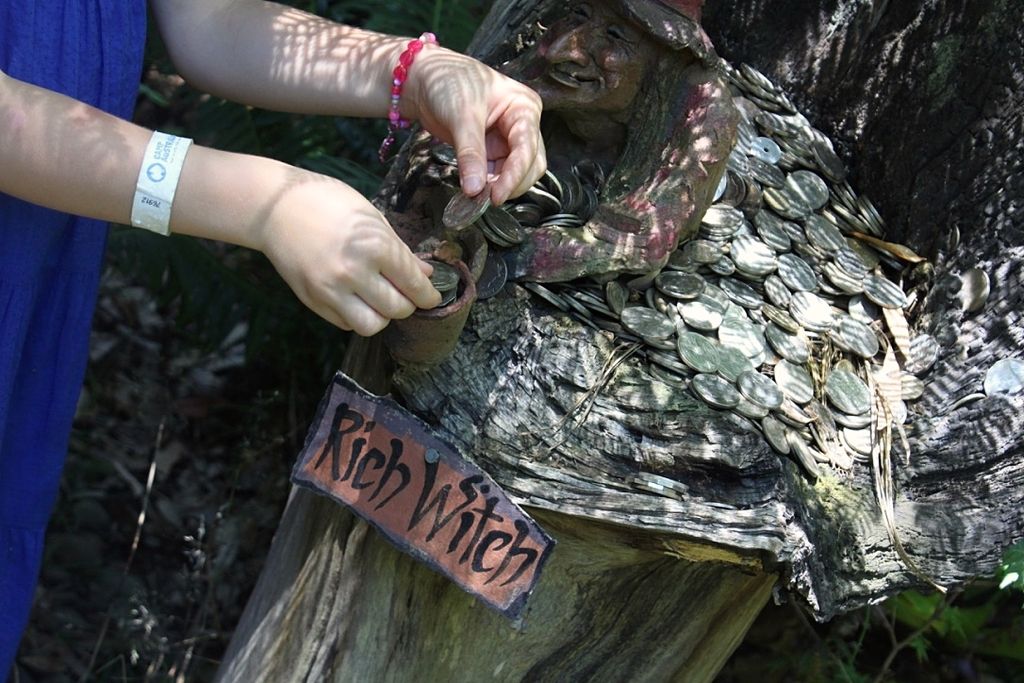 :: The Mouseman. We counted and re-counted, but we could only get to 25.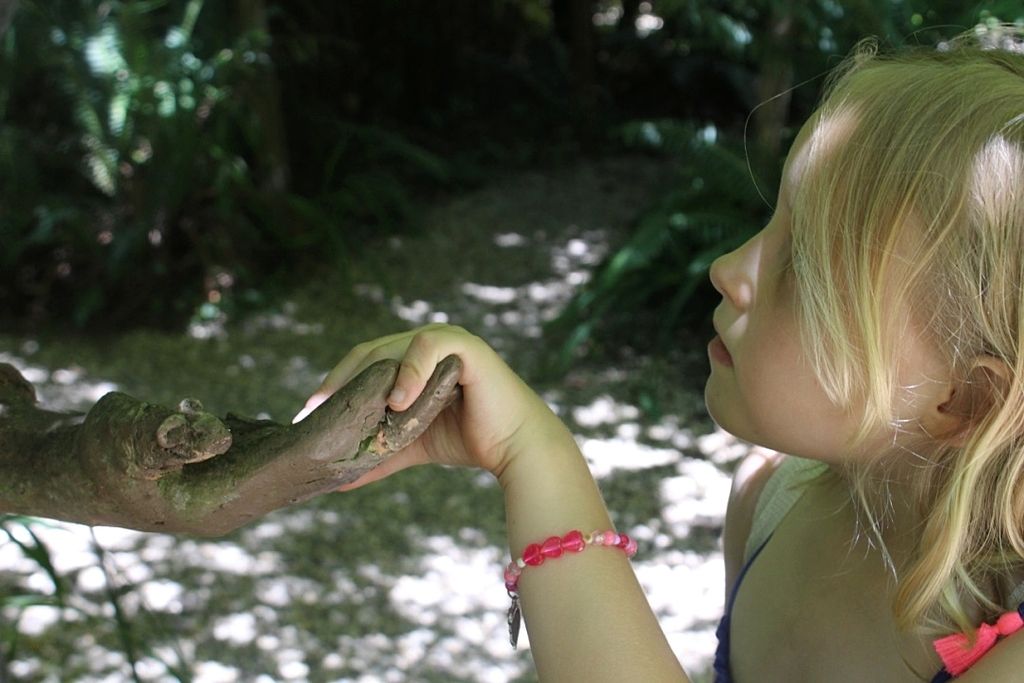 :: This one was my favourite.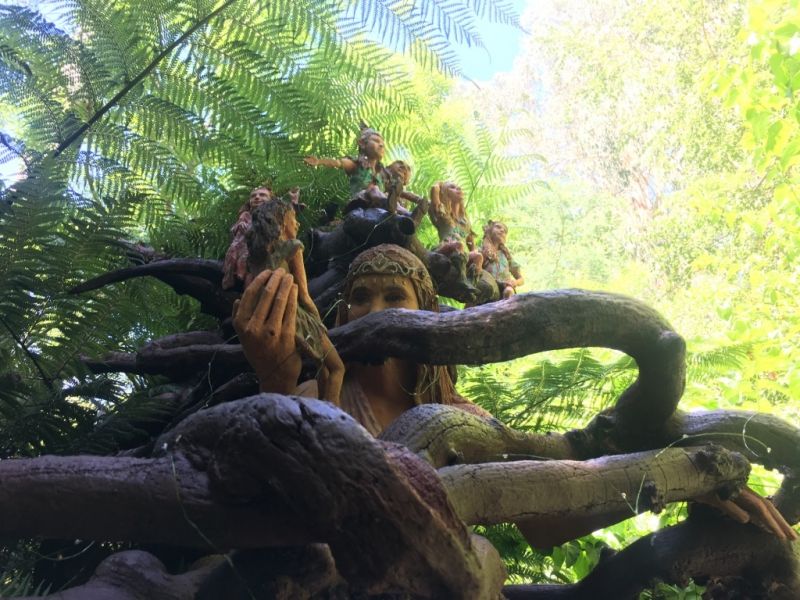 :: Not sure what this one was called, but look how happy he is with that shoe on his head!
I was taking a photo of Immy in the Troll House when a woman offered to take one of the two of us. It's blurry and out of focus, and I love it.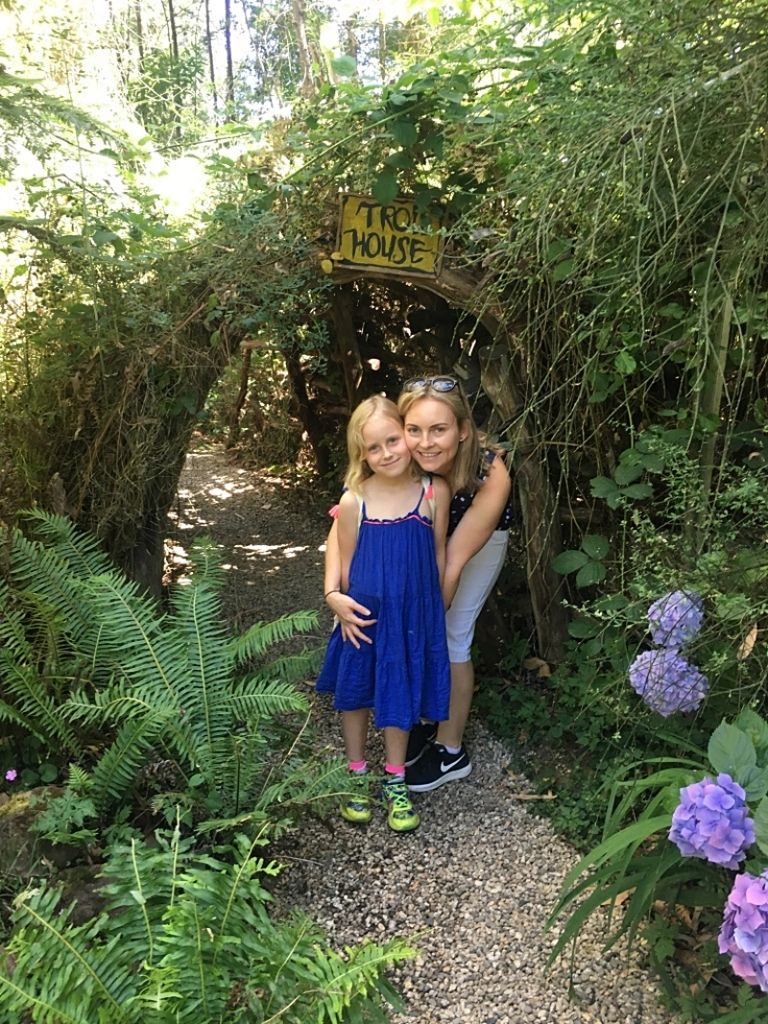 We retreated to the river to cool down and have something to eat. We took off our socks and shoes, and walked through the freezing, crystal clear water to the opposite bank to see the sculptures up close. We picked up tiny leaves in our hair, ate corn chips and salsa, and watched the dragon flies bob and skitter across the sparkling surface.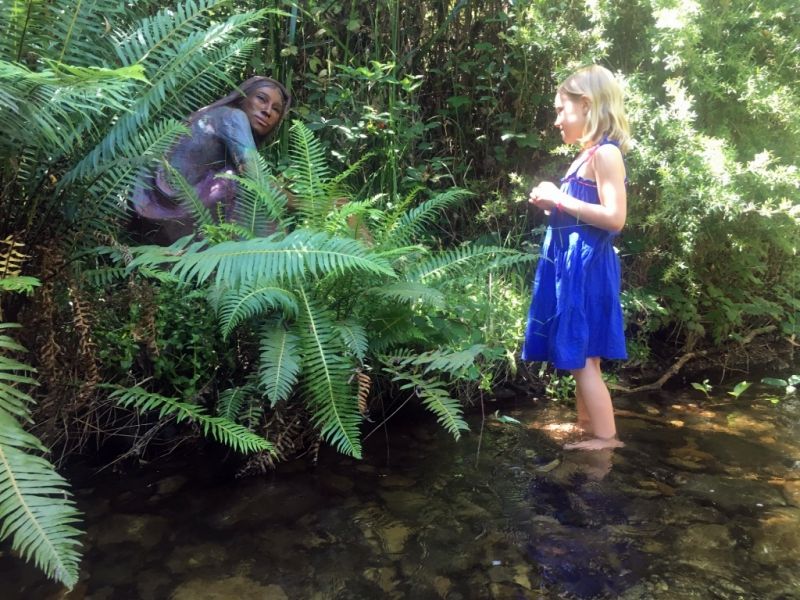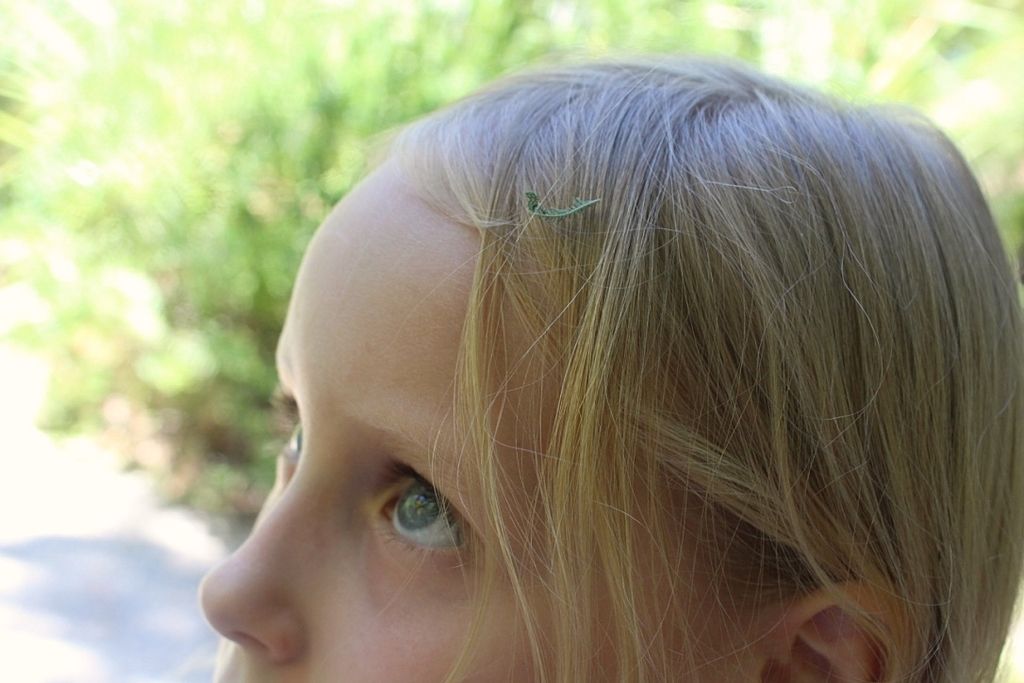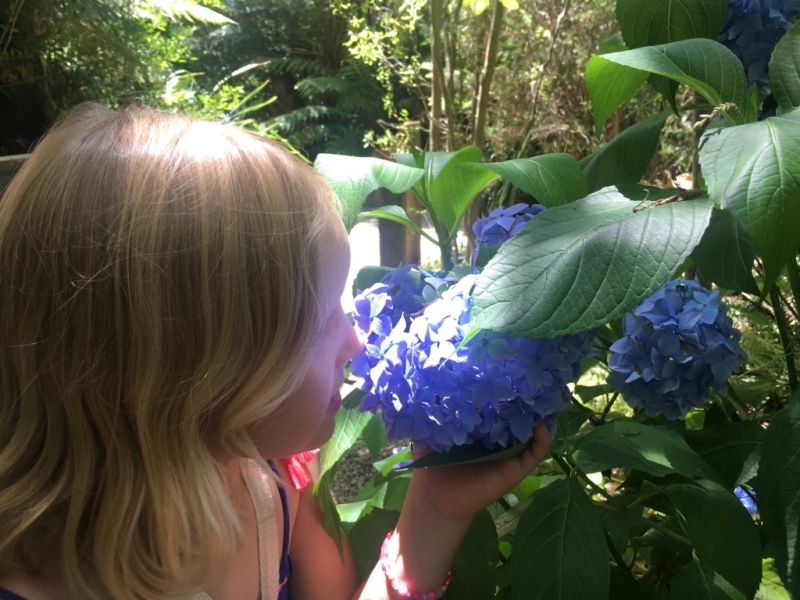 We weren't ready to go home yet, so we took a walk along Fern Tree Gully, and stopped for ice-cream to try and cool down a bit.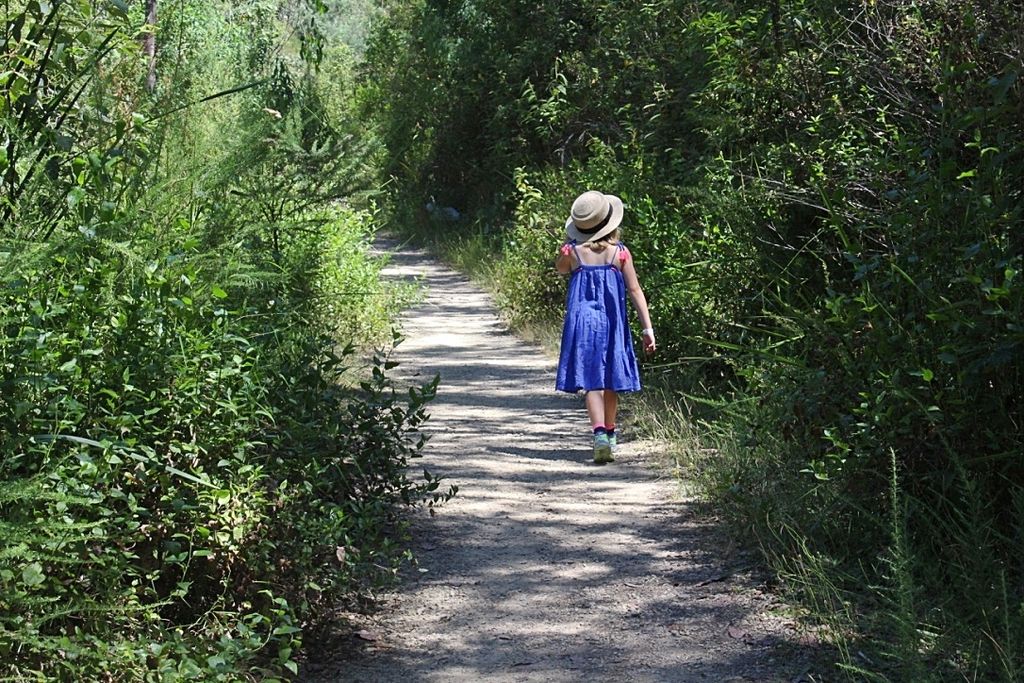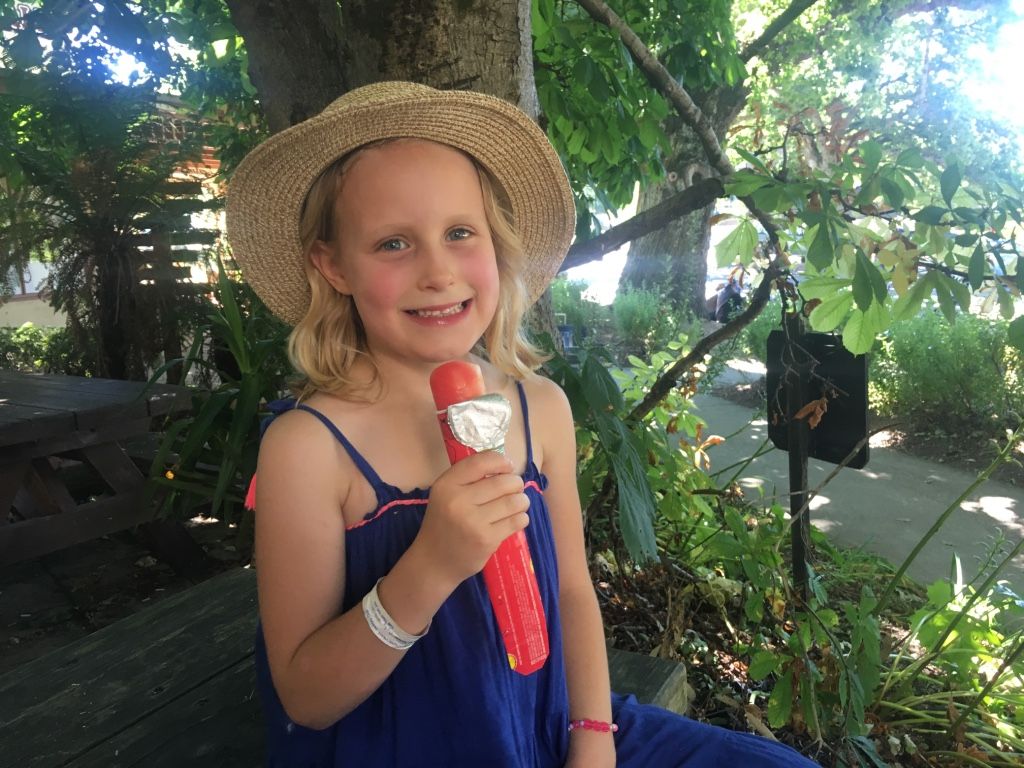 Five minutes into the long drive home, she sleepily mumbled 'thanks mama, that was a nice adventure' and fell asleep. As the car wound through the trees, I turned off the radio and breathed in the sun filtering through the trees, my girl asleep in the back, a day well-lived.
In a few weeks my parents will arrive, and this small home of ours will be bursting at the seams with life and love and happiness. The crazy hot weather has at last been broken by rain, the earth taking a cool, quiet breath. We have another 99 things to get through on the list, and I already have something planned for Saturday.
But now, Sunday is folding into Monday, and I need to get some sleep.