It's been just over a month since we folded my mom and dad into our small apartment and our daily routines. That one sentence is made up of layer after layer of Immy and I being taken care of, loved, parented, looked after. My house is spotless, fridge stocked, meals simmering on the stove when I walk in at the door after work, laundry washed and ironed, Immy fetched and carried. My mornings are slow, deliberate: no rushing around preparing school lunches, timing school drop offs, coaxing a sleeping girl from bed to get her dressed and ready for the day. I walk to the train station, nose buried in a book, looking up only to inhale the morning and watch the leaves herald the changing seasons in small daily increments.

On weekends, we explore. I've taken less pictures than I would have liked. Even to that there is an easiness, a balance between being fully present in a moment, and taking a photo to preserve a memory. Saturday was the French Fete – a phrase that we have heard bubbling out of Immy a thousand times in the last two months. The preparations were endless: chocolates for the Choc Toss, plants for the Plant Stall, cupcakes baked and raffle tickets bought. Red, blue and white ribbons wound through plaits, the French flag painted on her small cheek.
Rob and I manned the ticket desk, and my mom and I signed up to assist with Crafts. Immy ran around with her gang, three excited little girls relishing the freedom and independence of money in their purses and no parents telling them what to do. The day was hot, loud, exhausting, and a massive success. I am profoundly thankful that we have twelve months to recover before the next one.
*
In pictures then, some of our adventures.
:: A visit to the Shrine of Remembrance at the Botanical Gardens. We found Sponge Bob hanging in the tree when we arrived. No idea how he got there, or who took him down before the day came to an end.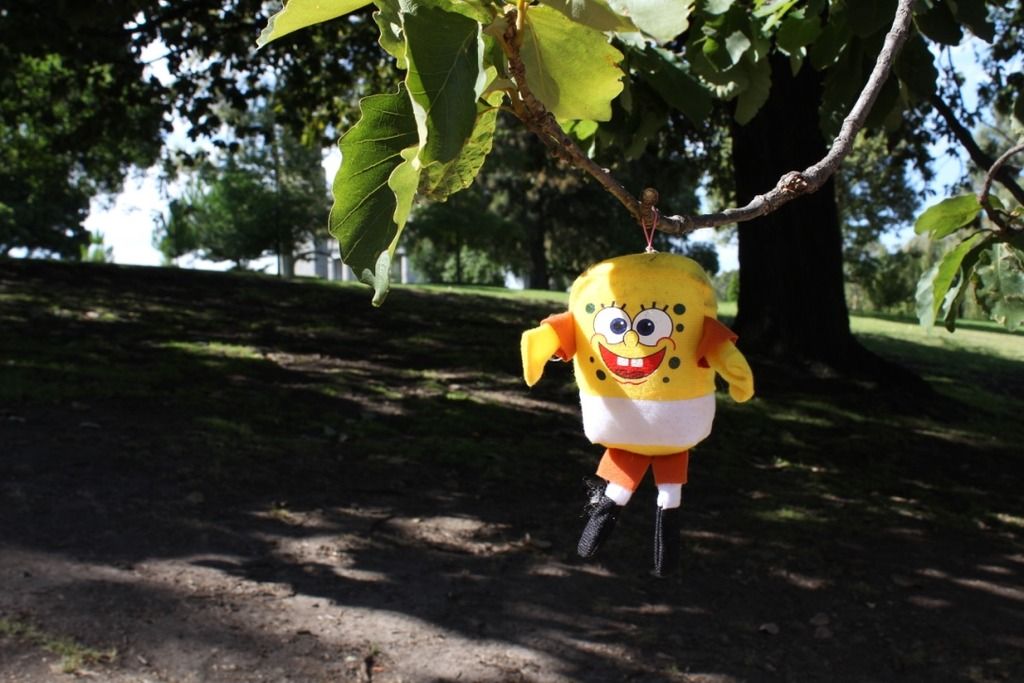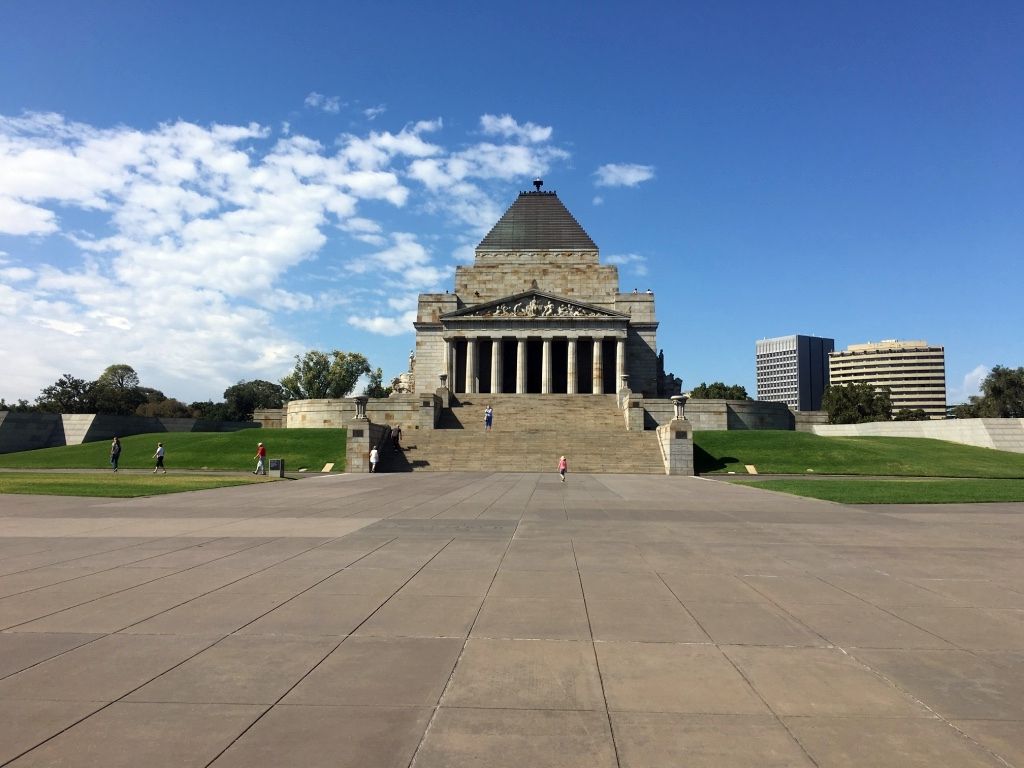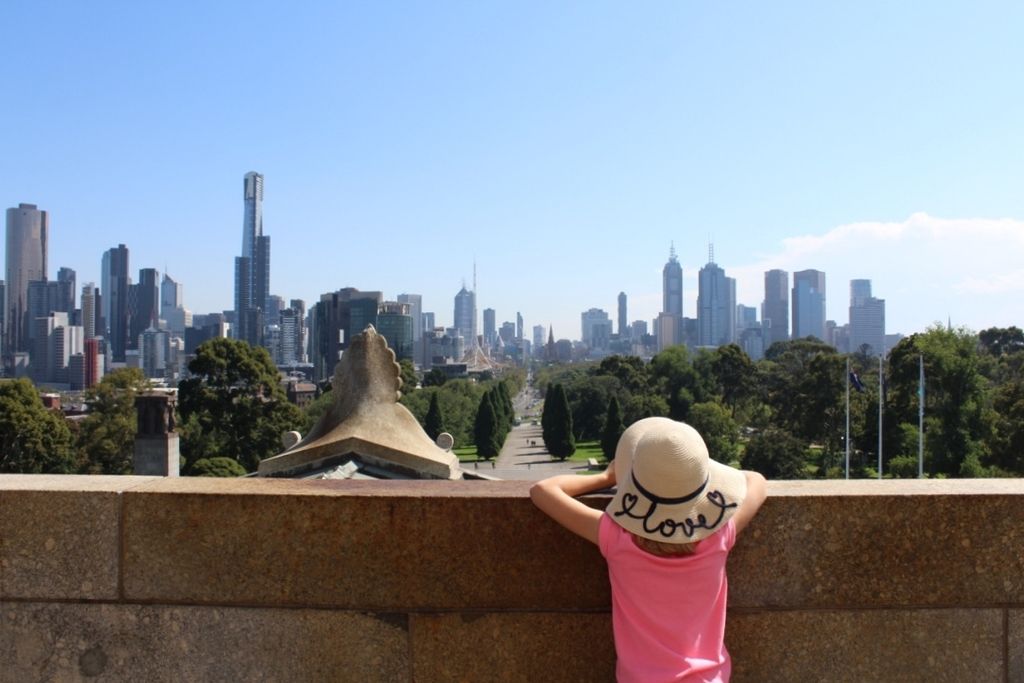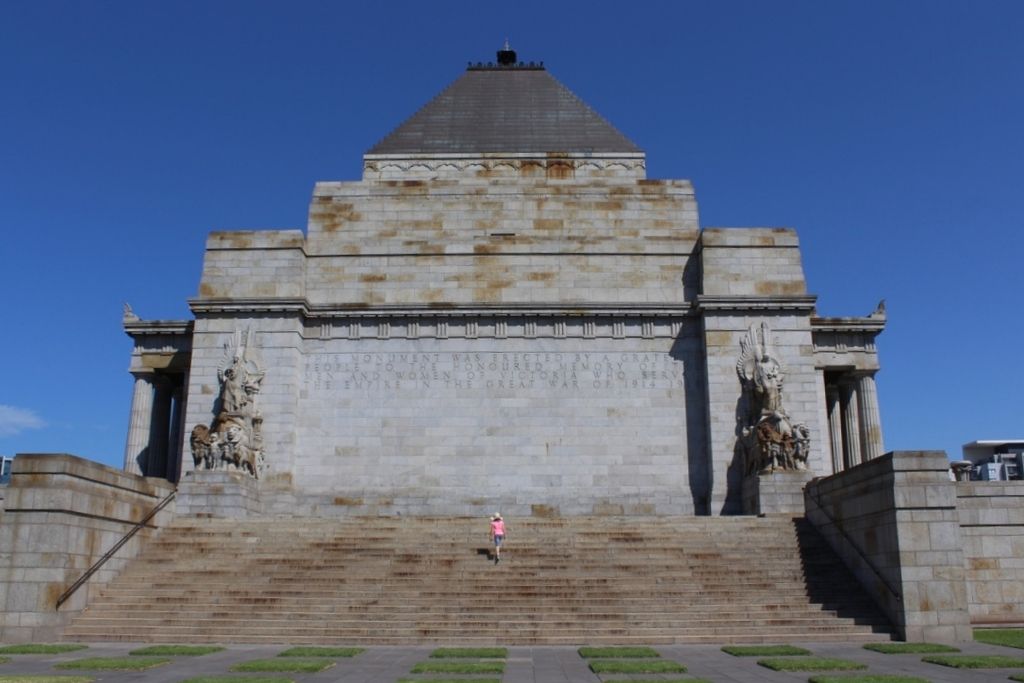 :: We wandered through the gardens, under hot sun and cool dappled light. While Immy explored bamboo thickets, and ran across the lawns collecting acorns and flowers, we rested.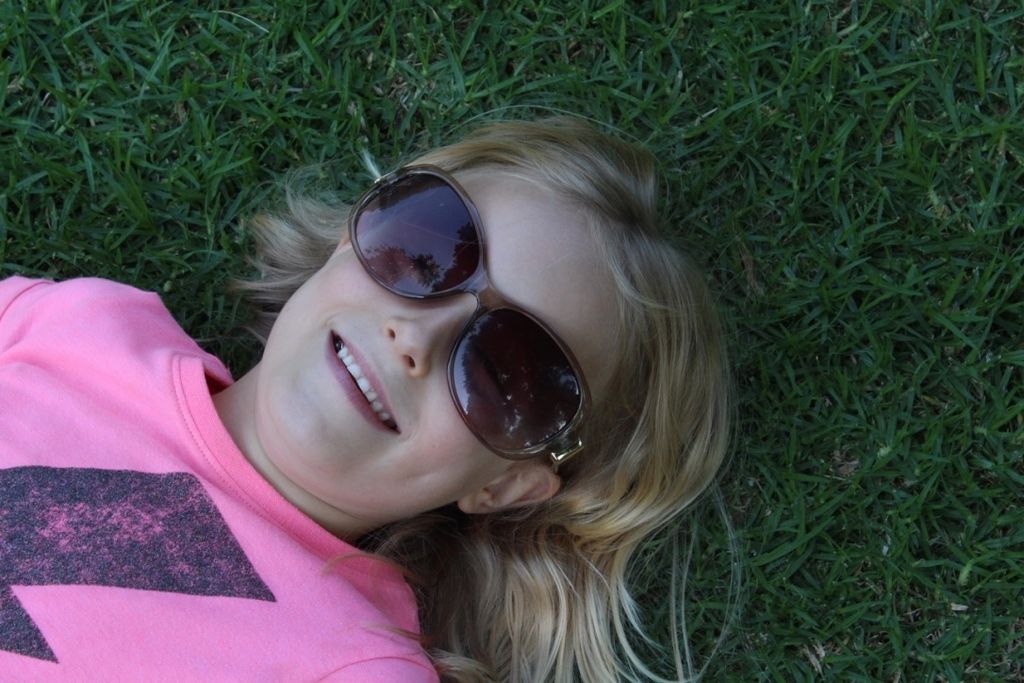 :: Immy took this photo with my phone. It's a favourite, even though apparently my dad doesn't have feet.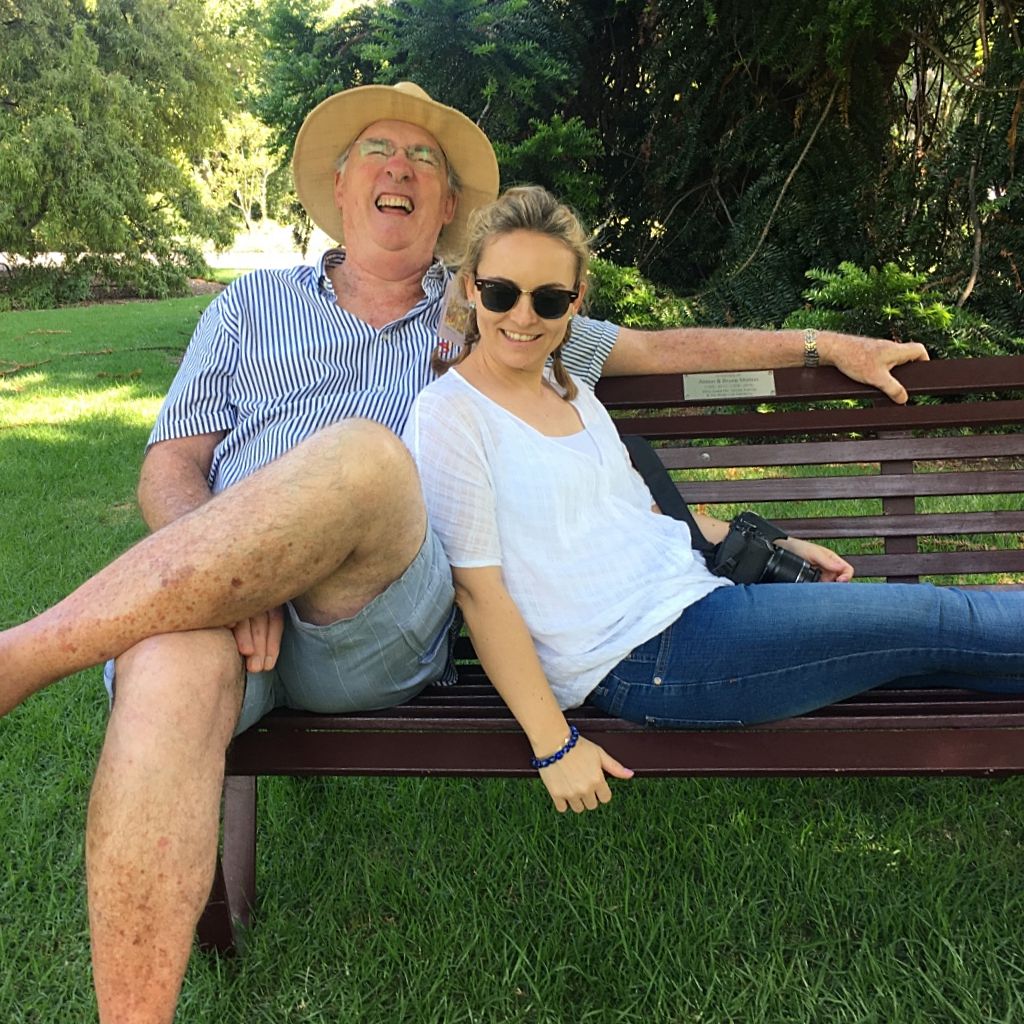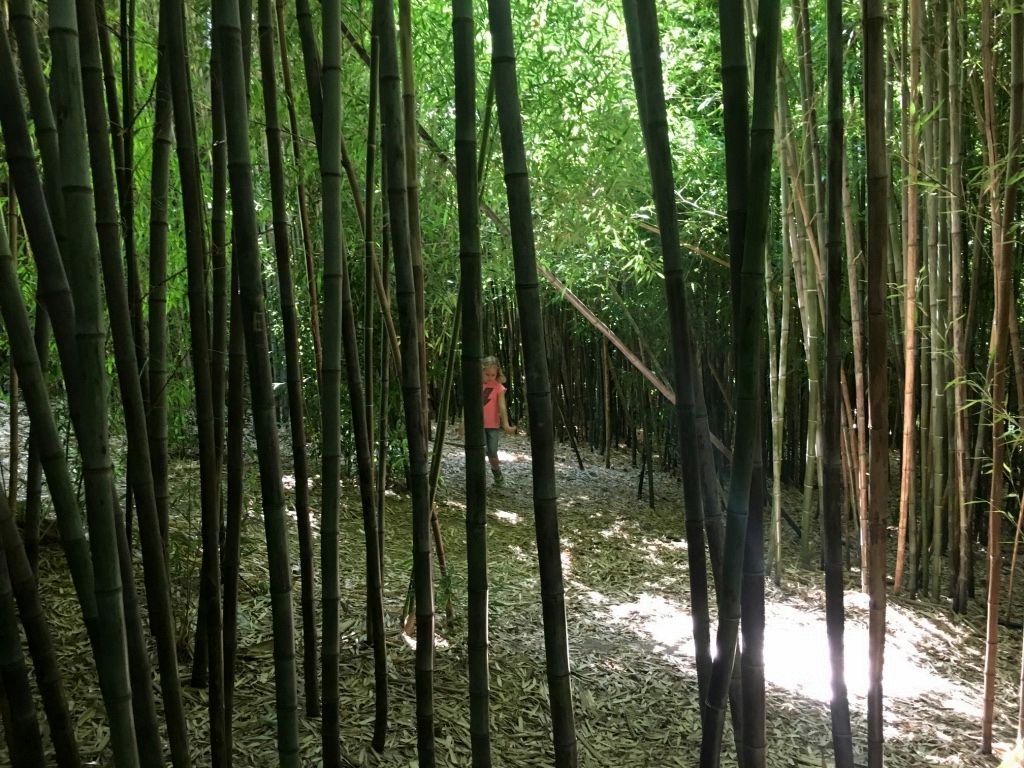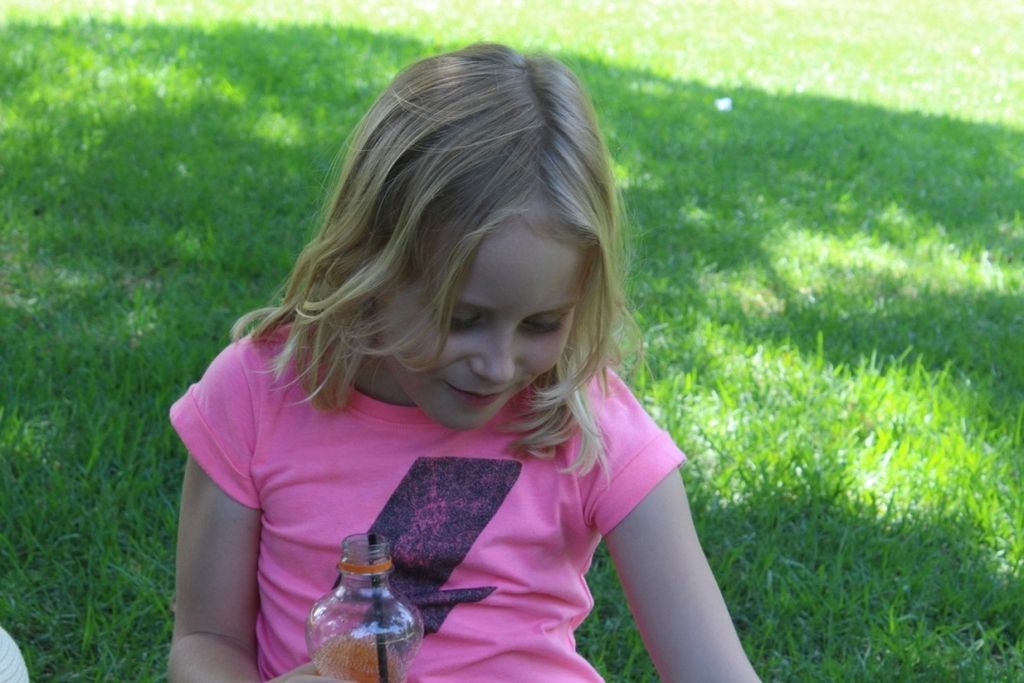 Reunion: an instance of two or more people coming together again after a period of separation. 
The air feels lighter, and everything seems that much sweeter. It's been a beautiful month in our gentle, blue-skied bubble. We have quite a few more adventures planned, and I already have two more posts already waiting in the wings.
See you soon.